hotelamenities
Hotel Amenities & Services in

Revelstoke, BC
---
When it comes to convenience and comfort, we're the Revelstoke hotel that pulls out all the stops. Whether you're visiting for relaxation, adventure, an event, or a taste of Revelstoke's party life, our pet-friendly, boutique hotel has all the amenities to fit your needs. Though the Regent Hotel may be a heritage building, our amenities and facilities are newly renovated and modernized to ensure the best quality. Contact us for more information or book your room today!
And more incididunt ut labore et dolore magna aliqua. Ut enim
And more incididunt ut labore et dolore magna aliqua. Ut enim
And more incididunt ut labore et dolore magna aliqua. Ut enim
And more incididunt ut labore et dolore magna aliqua. Ut enim
And more incididunt ut labore et dolore magna aliqua. Ut enim
And more incididunt ut labore et dolore magna aliqua. Ut enim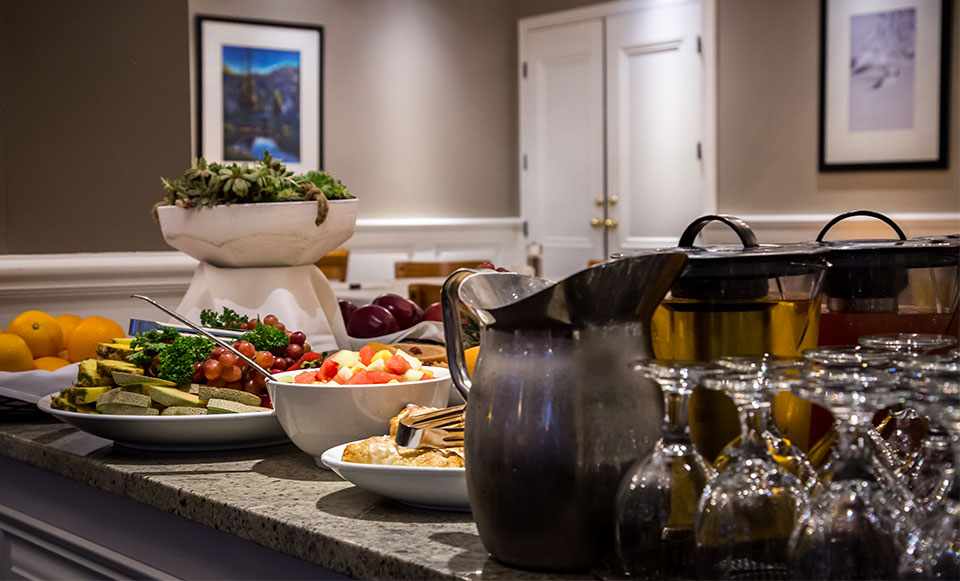 Complimentary Breakfast
Enjoy a hot complimentary breakfast at our Mt. Begbie Breakfast Cafe, including fluffy eggs, crunchy bacon, sausages, cereals, toast and more. Sip a fresh morning coffee with beautiful mountain views and get the jump start you need for an exciting day out in Revelstoke. Our delicious breakfast menu is also available for purchase, featuring mouth watering dishes from our experienced chef.
Complimentary breakfast is served 6:30 am - 10:30 am.
Fitness Centre
Head down to our fully equipped fitness centre to let off some steam, challenge your body and work out those kinks. We have all the space and equipment you need to ensure an exhilarating workout, including free weights, stationary bikes, treadmills, yoga mats and more. If you'd like to bring your own music or video to work out to, our hotel gym has TVs and a sound system to get you motivated.
Hours: 6am - 11pm Daily
Sauna
Take a moment to relax and unwind in our heavenly, wood-panelled sauna. As a hotel with sauna facilities, we appreciate first-hand how beneficial a heat-soak can be. The health benefits are numerous, from releasing stress, increasing circulation, reducing muscle soreness and arthritis, and improving joint movement, making this amenity a top favourite amongst guests.
Food & Drinks
Whether you're looking for hotels with free breakfast, fine dining facilities, or a charming pub with a patio, the Regent Hotel has you covered. Connected to the hotel, 112 Restaurant & Lounge boasts some of the most exquisite cuisine and beverages in Revelstoke, attracting visitors and locals alike. Try the Mt Begbie Breakfast Cafe for a fresh, complimentary breakfast or head down to our onsite River City Pub for a warm and casual atmosphere to socialize in. For something more upbeat, Traverse nightclub is a funky, local dance venue just down the street.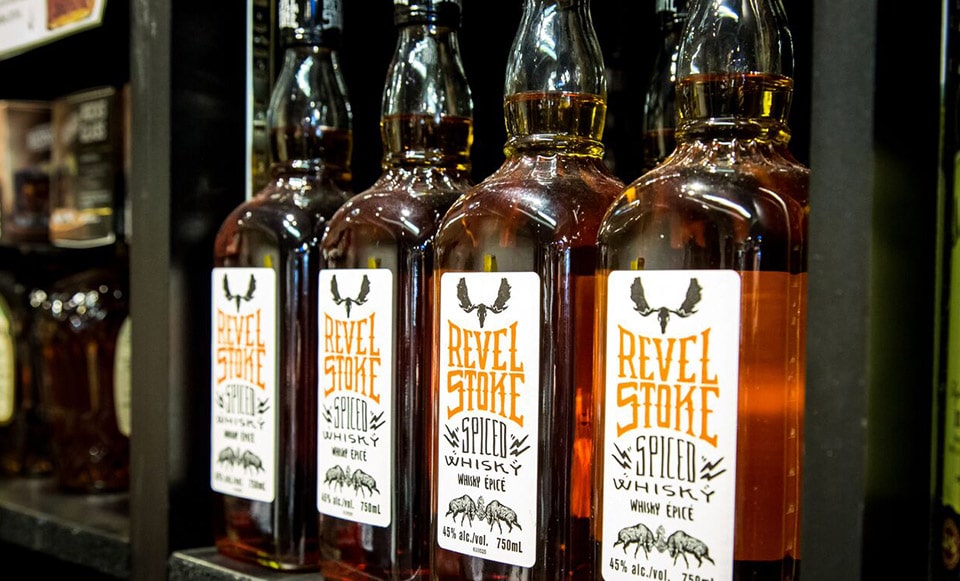 Liquor Stores
Guests can find a robust selection of wine, beer, ciders, coolers and liquors from our two privately licensed Cheers Liquor Store, with a second location at our sister property, BW Plus Revelstoke. If you don't feel like going down to the store yourself, Cheers Liquor Store provides delivery service straight to your door.
Meeting and Event Facilities
Whether you're looking to organize anything from a small business meeting to a full hotel wedding banquet, we have the facilities to make your next event a memorable one. Depending on the size and nature of your event, we have a few great space options for hosting, including the 112 Dining Room, the Mt. Begbie Room, and our Selkirk Room, with our largest room offering a capacity of up to 150 seating, or 200 standing guests, when the Selkirk and Mt. Begbie Rooms are combined. With our experienced in-house kitchen and serving staff, we're happy to provide high quality catering services to your next event.
PET FRIENDLY ROOMS
The entire family is welcome at the Regent Hotel, and we mean the furry members too! Bring your pet along for adventures in Revelstoke, and we'll provide the accommodations. Please note that pet-friendly rooms are limited and must be approved upon request. Contact Us directly for more information. Additional charges apply. Limit of one pet per room.
Hotel Amenities
Complimentary Hot Buffet Breakfast
Free High Speed Wi-Fi
Air Conditioning
Fitness Centre
Sauna
Hot Tub
Business Centre
Optic TV
Vending Machine
Ice Machine
Free Parking
Express Check-In/Check Out
Wheelchair Accessible Bathroom in lobby